---
The Wreck of the Waome
---
By far, the best wreck in Lake Muskoka is the Waome.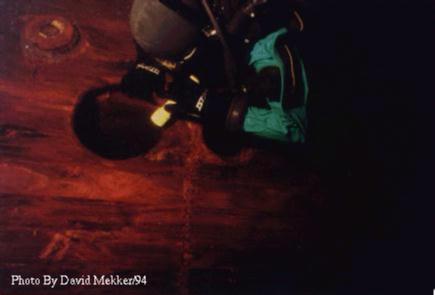 The Waome was a steamship built in 1912 in Gravenhurst. The ship was originally called the MINK but was renamed the Waome in 1928. Dimensions: 78 feet long, and a 14 foot beam. Caught in a storm on October 6, 1934, the Waome was lost near Keewaydin Island. The ship had a crew of five, the captain and one passenger (a minister). The ship sank in less than one minute, with the loss of one crew member and the minister. The captain died of a heart attack while swimming to shore after the ship went down. Today, the wreck sits upright in 65 feet of water in very good shape. Because of the presence of tannic acid, the water is tea-coloured and the wreck site is very dark and dive lights are strongly recommended. With many decks to explore, this is a very interesting dive. The upper deck contains a few benches, the wheel house and lounge. The lower deck has a cargo area boiler room, engine room and dining room. The windows are gone, which allows for many entry and exit points, but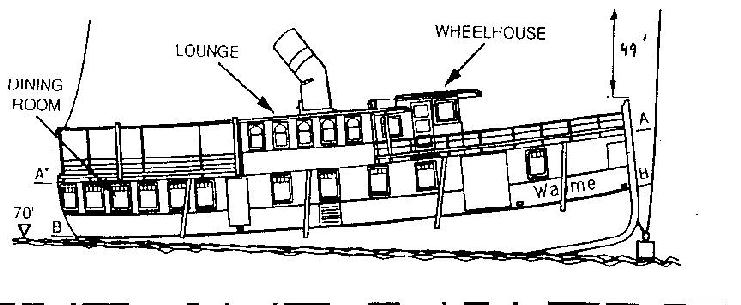 ---
This page and all contents, are Copright © 1995 by Niagara Divers Assocatio n.
Photo's are Copright © of the photographer.