---
Cornwall
---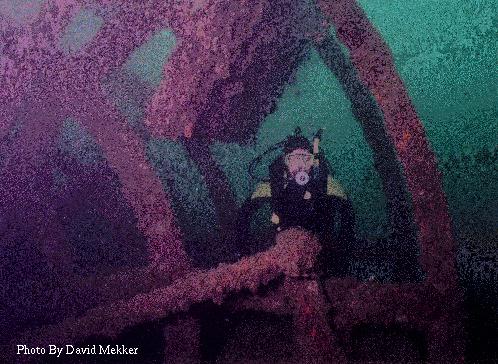 The Cornwall is another of Kingstons sidewheel steamers that was built in 1854.
Dimensions are: length 176 feet, 27 feet in beam and 10 feet in draft.
The Cornwall was scuttled in 1930 and today lies in 75 feet of water.
---

This page and all contents, are Copright © 1995 by Niagara Divers Assocatio n.
Photo's are Copright © of the photographer.